About this Request for Information (RFI)
The purpose of this RFI is to identify a short list of qualified organizations for continued exploration as a possible "lead" or "backbone" organization for the Family Math movement. The RFI process will allow us to refine the selection criteria and process, in anticipation of identifying a lead organization by August 2020 and begin transition planning in partnership with Education First (current coordinating body), the Family Math Coordinating Committee (leadership group) and participating foundations. We are requesting responses from the following:
National organizations with regional and local connections excited to expand into or grow current work in Family Math; we are looking for organizations whose missions align with or support that of the Family Math Roadmap Project;
Organizations with strong experience collaborating, coordinating and/or working with a diverse set of partners (including families and/or communities); and
Organizations demonstrating a deep commitment to equity and evidence of equity practices within the organization and external programs/initiatives.
What are we asking the lead organization to do and what assets will be provided?
The lead organization will be key to building and refining the future strategy of the Family Math movement. The work of the Roadmap Project has begun to develop infrastructure support for this movement, which would be transitioned to the new lead organization. This infrastructure includes the following assets that will be the responsibility of the lead organization to maintain and manage (please note that this is not an exhaustive list but captures the current priorities, additional details on Year 2 of the Roadmap Project can be found here):
Infrastructure Element
Assets
Coordinating Committee infrastructure currently designed to support Year 2 goals
●  10 organizations engaged in the Coordinating Committee providing guidance and leadership during monthly meetings and beyond

●  Current membership includes: Abriendo Puertas/Opening Doors, Boston College, Education Development Center, Erikson Institute Early Math Collaborative, Math Talk, National Association for Family, School, and Community Engagement, New America, Tulsa Regional STEM Alliance, UPLAN, Washington State Department of Children, Youth & Families, ZenoMath

●  Four workgroups with membership from the Coordinating Committee and other Family Math network members

●  Vision, mission, values and theory of action

Parent Advisory Council
●  A partnership with UPLAN working with 10 parents leaders across the nation to build and engage parent leadership within our Family Math project structure (three of the 10 parents serve on the Coordinating Committee)

●  A parent/family-focused Family Math advocacy toolkit to support local efforts to build understanding of Family Math and expand access and integration of Family Math practices

Communications and Network Engagement Workgroup
●  Family Math Campaign Plan, provides the Family Math Roadmap Project with a strategic plan for raising public awareness and understanding of Family Math

●  Database of 400+ organizations and individuals interested in learning more / engaging in Family Math to activate the spread of evidence-based practices

●  Family Math Newsletter, template and format for quarterly communications

Research Workgroup
●  Family Math literature review consisting of a review of relevant articles in early math, early childhood education, community-based early learning, family engagement, and other areas germane to math education for children ages zero to eight

●  Theory of change for measurement and development of measurement principles

Practice Network
●  A network of 6 organizations engaging participants in learning on co-developed topics in Family Math practices, aligning on a specific FM practice and elevating learning and improved practice to national audience
Financial Resources and Fundraising
●  Fundraising leadership provided by Heising-Simons and Overdeck Family Foundations

●  The foundation staff are committed to supporting the lead organization and working with your staff to develop a budget to sustain the family math movement and to partner with the lead organization in future fundraising efforts

●  We estimate the budget for this project will be approximately $1M – $1.5M per year and the foundations will seek to provide significant support during the initial years, with longer-term fundraising responsibility shifting to the lead organization. (Note that the foundations cannot commit to a specific grant amount at this stage as all requests must be approved by the Board of Directors.)
Inquiries
Please send questions related to this RFI process to FamilyMath@education-first.com.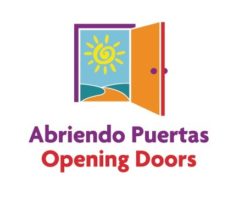 Sign up for the Family Math Newsletter
Is this Request for Information not a match for your organization but you still want to be part of the movement? Sign up by sending us an email expressing your interest.