Featured Resource: Understanding Language at Stanford University
Client: Understanding Language at Stanford University
|
Location: Stanford, California
Issues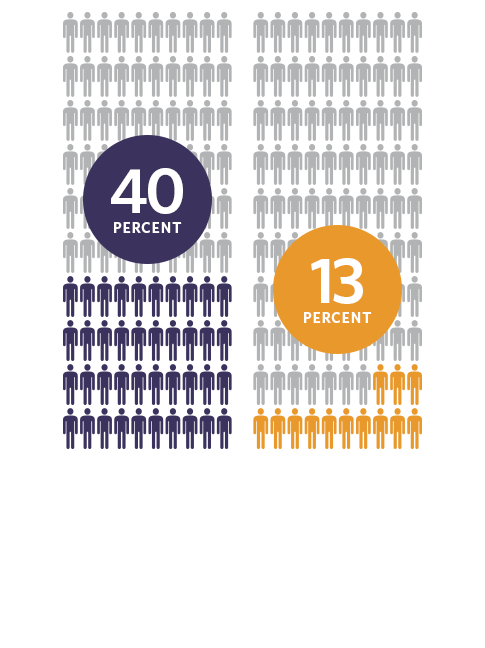 Outcomes
Understanding Language adopts a strategic plan, identifying its highest-impact activities, so the team's expertise can reach as many teachers nationally as possible.
Thousands of the nation's most vulnerable learners stand to benefit from research-based instructional models.
The Issue
Research suggests the most powerful learning acquisition experiences for English language learners happen when content and language come together in the classroom. But too often school systems treat language learning as vocabulary and grammar, distinct from subject areas – and teachers haven't been prepared to properly educate ELLs in their classrooms. Understanding Language is a small organization with big knowledge on effective instruction for ELLs. In 2014, its director, renowned ELLs expert Dr. Kenji Hakuta, enlisted Education First to take a fresh look at how the center could reach the most educators to improve outcomes for students learning English.
What We Did
Guiding Understanding Language leaders through a strategic planning process, Education First analyzed the landscape to find points of differentiation and partnership with peer organizations; framed choice and options about different ways the organization could reach more educators; and helped the organization set the goals necessary to know whether it is on track to achieve their new vision.
For more information about this project, please contact Bill Porter.
The Outcome
Understanding Language adopted a strategic direction that reframes its vision and mission, with a new logic model that guides the activities it will prioritize and the results it is aiming for. Vetted and improved by a variety of national field leaders, the plan builds on the center's existing strengths and relationships to further extend its impact. The organization shed its less-aligned activities – for example, shifting its focus on policy-change to influencing other better-positioned partners – and committed to a plan that will reach 80 districts with professional development and 20 states and districts with tools to evaluate instructional materials.
Since developing the plan with Education First, Understanding Language has merged with another Stanford University effort the Stanford Center for Assessment, Learning and Equity (SCALE). According to Dr. Hakuta—now overseeing both efforts—the Understand Language plan continues to guide the team's priorities.
*National Council of Teachers of English, 2008
"When we first got into this strategic planning effort through a requirement from our funders, I went into it with a compliance mentality, although with an open mind. Once we had gone through the process, I realized how helpful it was as an explicit reflective exercise. Now, seeing the value of a tool to communicate our priorities, I am an enthusiastic advocate for the process. I attribute much of my shift in attitude to the reactions that I have seen to the plan that resulted from excellent facilitation, active listening and productive synthesis work of our friends at Education First. The strategic plan has been enormously helpful in communicating our work both internally and externally. Understanding Language staff have used the plan to crystallize our own priorities. With external partner organizations, the plan has led to "aha, I now see what you are all about" kinds of responses, as well as "wow, I wish we had one of those for my unit" groans of envy."


— Kenji Hakuta, Professor of Education at Stanford University and Co-Chair, SCALE
Why It Matters
When a field-leading organization like Understanding Language can make better decisions about using its limited time and energy, students – in this case, English language learners – win. By prioritizing professional development and instructional materials and by identifying the avenues that stand the best chance of helping it reach more educators, Understanding Language will better disseminate its effective strategies for language acquisition, changing the learning trajectory for this growing population.
Project Documents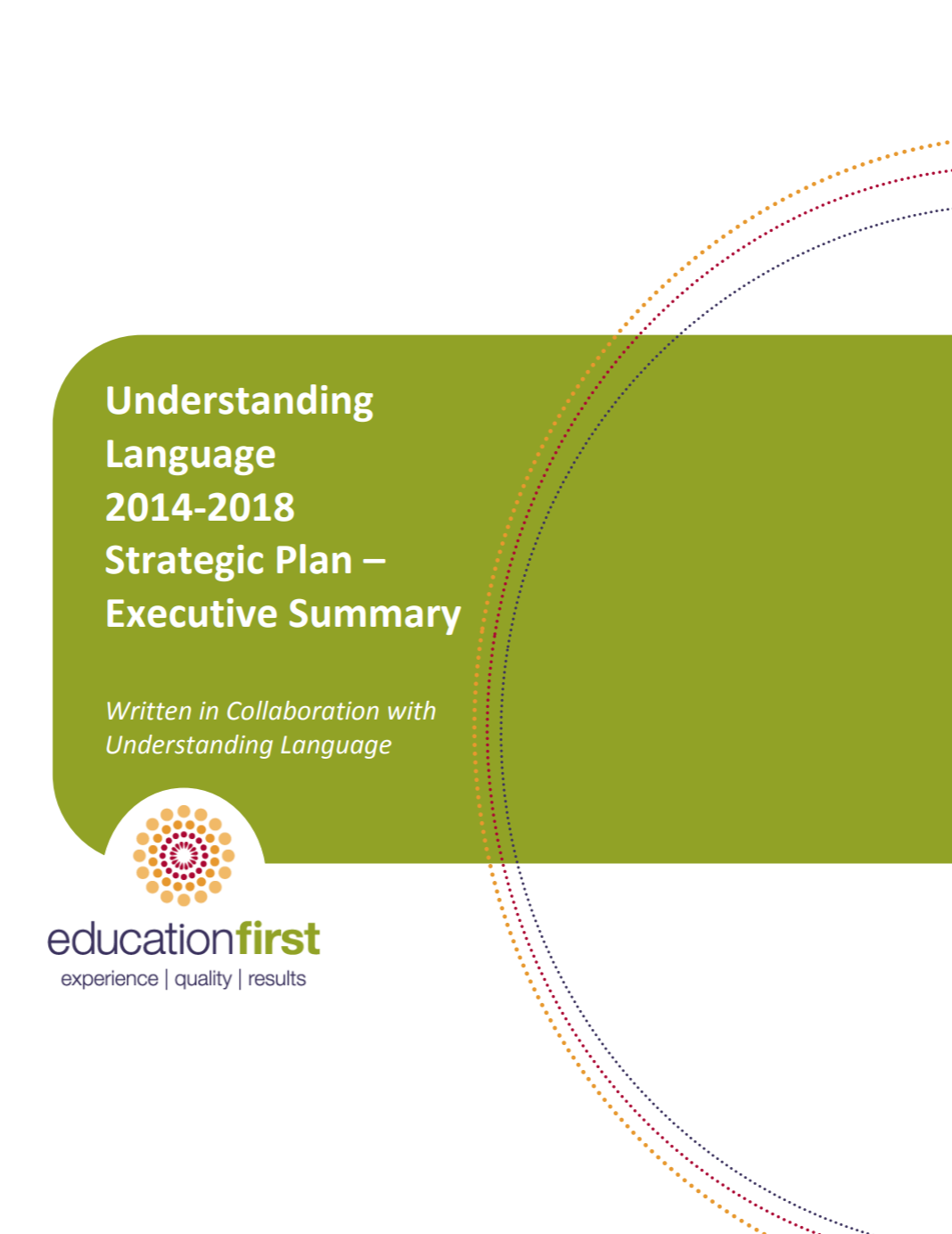 Stanford's Understanding Language Strategic Plan: Executive Summary
You might also be interested in:
Change in education won't stick without smart policies, workable strategies and real partnerships. Leaders who...
Read more >
Mapped a growth plan for this network of 12 innovative high schools that serve recently...
Read more >
When my family arrived in the United States from Peru in the mid-1990s, my parents...
Read more >