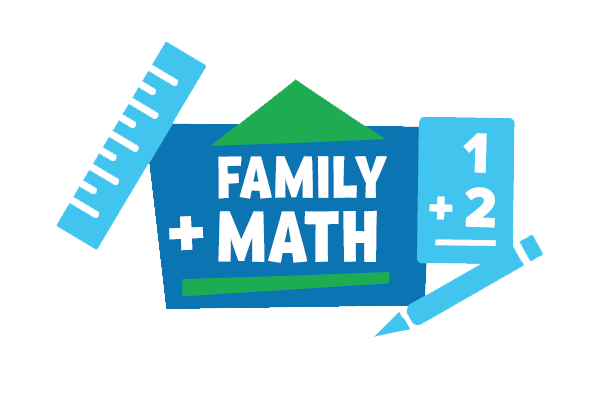 Over the past three years, Education First has been working with a diverse group of family math researchers, practitioners, parents and funders to build a movement designed to grow awareness about the importance of early math for students' success in school, work and life. As we embark on the leadership transition of the growing Family Math movement from Education First to its new home with the National Association for Family, School and Community Engagement (NAFSCE) and its partners in August, we wanted to take a moment to reflect on the amazing work we have accomplished together since the initial Family Math 2016 convening that started the Family Math Roadmap for Supporting a Family Math Movement. We are so honored to have been part of this diverse collection of organizations, researchers, parents and practitioners who have done so much to build a strong and equitable foundation for this movement. 
Before 2016, there were many individual efforts promoting Family Math in various organizations and programs around the country. From 2016 to 2018, the Overdeck Family Foundation, Heising-Simons Foundation, Bill & Melinda Gates Foundation, Robert R. McCormick Foundation, and Chicago Mercantile Exchange Group Foundation collaborated to support the creation of a cohesive, central vision for this work. We brought together over 80 stakeholders in New Orleans in 2018 to co-design the Roadmap for Supporting a Family Math Movement, a three-year strategy to help parents and families build understanding of the importance of Family Math and implement evidence-based practices proven to reduce adult's and children's math anxiety and increase their self-confidence around math. The work has been guided by a commitment to engage families systematically and meaningfully, both building on what families are already doing and addressing cultural and structural barriers that prevent them from doing more. 
Over the past three years, we have had the privilege of sharing leadership for the Family Math Roadmap with many others: the fourteen organizations whose representatives served on the Family Math Coordinating Committee and provided overall leadership and decision-making; the six organizations who participated in the Family Math Practice Network and met regularly to reflect on their Family Math practices and collaboratively investigate new family- and community-centered approaches to the work (and managed major pivots when COVID-19 hit); the ten members of the Family Math Parent Advisory Council (PAC) who challenged us to examine our structures and practices to ensure they are equitable and welcoming to parents and who designed and tested the upcoming Family Math Parent Leadership Toolkit; and the 10-20 members of the various Family Math Workgroups who volunteered their time to develop and review communications materials, research agendas and other supporting materials that built the foundation for the movement. [A list of the individuals and organizations involved in these groups follows at the end of the blog.]
This diverse group of partners has come together in strong collaboration and built a Family Math community and coalition that will live on. We grew the network of organizations and individuals working on Family Math from 50 to over 400, connecting them all regularly through a newsletter and other communications. We learned (and continue to learn) how to better support a movement led by families, developing a set of values and norms that center equity and embedding those values and norms in our work. We supported each other as the COVID-19 pandemic hit and the nation grappled with a renewed focus on social justice and racism, and the demand for home-based math activities grew exponentially. As NAFSCE assumes leadership of this work, we are excited to see how it will grow and blossom. Already NAFSCE is an enthusiastic lead and is building coherence through their strategic planning process. Relationships and connections are unfolding in all directions as momentum continues to build. We can't wait to see the movement take flight. 
Finally, we'd like to offer our deepest thanks to our anchor funders – Heising-Simons Foundation and Overdeck Family Foundation – for their long-term support, both financial and intellectual. We have so appreciated their partnership and leadership in this work. Deepest thanks also to United Parent Leadership Action Network (UPLAN) who recruited and supported the PAC and in doing so, taught us so much about family and parent engagement and what it really takes to bring multiple voices and perspectives to the table in ways that respect and value all. We could not have done this without you. And finally to all of the Coordinating Committee members, the Practice Network members and Workgroup members who gave of your time and expertise, had immense patience with the ambiguities of movement building, and kept us going with your good humor and your dedication to families, to math and mostly to all of our children and their future. We've loved this work. Thank you. 
Family Math Coordinating Committee Members:
DéJon Banks,

Parent Voices-Oakland    

             

Lilia Becerril,

Parent Institute for Quality Education

Eric Dearing,

Boston College             

Susie Grimm,

PBS SoCal

Cara Sklar,

New America

Sandra Gutierrez,

Abriendo Puertas/Opening Doors

Maile Hadley,

Zeno Math

Jennifer McCray,

Erikson Institute

Erin Moore,

United Parent Leaders Action Network

Sara Morrison,

Choice for All Family Leadership Network

Emily Mortimer,

Tulsa STEM

Omo Moses,

Math Talk

Michelle Roberts,

WA Dept of Children, Youth & Families

Jessica Young,

Education Development Center
Family Math Practice Network Members:
Detroit Public Television

(Detroit, MI)

Choice for All

(Roosevelt, NY)

Early Childhood STEM Lab

(Johnson City, TN)

Education Development Center

(EDC) (Boston, MA)

Grail Family Services

(San Jose, CA)

Math in the Mail

(Saginaw, MI)

PBS SoCal

(Costa Mesa, CA)

Parent Engagement Academy

(Whittier, CA)

Parent Institute for Quality Education

(National City, CA)

Tandem, Partners in Early Learning

(San Francisco, CA)

University of Arizona, Dept of Mathematics

(Tucson, AZ)

Zeno Math

(Seattle, WA)
Family Math Parent Advisory Council Members:
Alecia Murray

, Ohio State Association of Head Start Parent Ambassadors (Lima, OH)

Ariel DeNey Rainey

, Hustle Mommies (Chicago, IL) 

DéJon Banks,

Parent Voices-Oakland (Oakland, CA) 

             

Lilia Becerril,

Parent Institute for Quality Education (Fresno, CA)

Rosalia Grillier

, Community Organizing and Family Issues (COFI) (Chicago, IL)

Sara Morrison,

Choice for All Family Leadership Network (Hempstead, NJ)

Shereese Rhodes

, OneAmerica (Kent, WA)

Sonja Lennox

, Washington State Association of Head Start & ECEAP (WSA) Parent Ambassadors (Tacoma, WA)

Toyin Anderson

, National Parent Leadership Institute (NPLI) (Rochester, NY)

Zully Rodriguez

, Abriendo Puertas / Opening Doors (Albuquerque, NM)
Family Math Workgroup Members:
Research Workgroup
Erin Reid

, Erikson Institute

Geetha Ramani

, University of Maryland 

Taniesha Woods

, Woods & Myles Strategic Consulting LLC

Hannah Kye

, Rowan University
Communications Workgroup
Monica Arpino

, DREME Network

Cindy Lawrence

, National Museum of Mathematics

Maria Elena Meraz

, Parent Engagement Academy

Kristen Reed

, Education Development Center