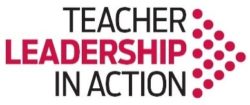 Teachers understand, often better than anyone, what is and isn't working well in their schools. Unfortunately, they rarely have the time, resources or support they need to take the lead in driving improvement.
This year we took a step toward trying to change that dynamic by offering Teacher Leadership in Action grants. We selected six teams of Massachusetts teachers and gave them some funding and expert coaches to help them devise creative solutions to address some of the core equity-related challenges in their schools. And it didn't take them long to get started – our grantees met as a group in April to begin planning, using a design thinking framework, and will reconvene in December to share their progress with other teacher leaders, principals and partner organizations from across the state. Here's what they're doing:
Gardner Pilot Academy, Boston (Coach: Shady Hill School Assistant Director of Teacher Training Kim Parker): Lead grantee Allison Mann and her colleagues will analyze school-level equity data, then write a report analyzing equity issues in their school. They will use their findings to shape professional development for their colleagues during the 2018–19 school year.
Tucker Elementary School, Milton (Coach: 2017 National Teacher of the Year and Codman Academy Teacher Sydney Chaffee): In a school with a largely white teaching staff and a racially diverse student body, Kirsten Driscoll and her colleagues are developing strategies to build stronger teacher-student relationships. They plan to spend time observing and learning from nearby schools that are similar in diversity to Tucker in addition to creating opportunities for teachers to establish relationships with students outside of class time.
Chelsea High School, Chelsea (Coach: Revere High School Math Teacher Hatice Nigdelioglu): Kristi Talagan and her colleagues are creating and implementing a summer reading program to address the literacy gap for their school's sizable population of English learners who need additional support. The program includes guided reading instruction and ongoing social and emotional learning services.
Revere High School, Revere (Coach: Collins Middle School Assistant Principal Matt Condon): In the context of their large, racially and socioeconomically diverse high school with numerous competing educational priorities, Marcie Day and her colleagues want to deepen and focus professional learning for teachers. They are developing and preparing to pilot an inquiry-based, collaborative program that will give groups of teachers the opportunity to regularly visit each other's classrooms, collecting and reflecting on student learning.
Linden STEAM Academy, Malden (Coach: Kevin Cormier, Math Teacher at Nissitissit Middle School in Pepperell): With the goal of developing effective strategies to improve the engagement of their low-performing students, Christina Rosenthal and her colleagues plan to analyze video of their own classroom practice with an expert and study and implement Universal Design for Learning (UDL) principles.
Collins Middle School, Salem (Coaches: Fall River Fourth Grade Teacher Gwendolin Bandi & Teach Plus MA Instructional Program Manager Melissa Grubbs): With Collins poised to welcome an influx of students this fall from a nearby school that closed, the school's teaching population will also grow substantially in the new school year. Michael Titus and his colleagues plan to leverage both summer professional development and weekly school improvement planning meetings to provide meaningful onboarding for new teachers and help ensure that classroom climates meet the needs of an increasingly diverse student body.
These grants are part of Teacher Leadership in Action, a multi-year initiative led by Education First, with support from the Bill & Melinda Gates Foundation and in collaboration with Teach Plus Massachusetts. The grant opportunity, which we opened up to teacher teams statewide this spring, builds on the work of more than 70 educators who attended our Massachusetts Teacher Leadership in Action convening in December, and is influenced by the work of the four teacher leaders we highlighted in this series of case studies and videos—all of whom are now coaching our grantees. Our goal is to continue highlighting excellence in teacher leadership, spur the professional growth of new teacher leaders, and accelerate solutions to school-based challenges statewide.
Over the coming months we will share more on the work of our grantees, and at the end of the year will share links to their final presentations. We're excited to be supporting them and hope that their work will spur continued investment in teacher leadership across the state and beyond.
Want to learn more or have your own teacher leadership story to share? Email Heidi Guarino at hguarino@education-first.com.