Amanda Maisonave

Associate Consultant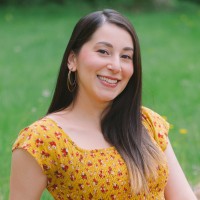 Email Amanda
As an Associate Consultant on the Engaged Students team, Amanda conducts research and analysis on college and career pathways, social and emotional learning and decolonized school models. Growing up seeing clear injustices regarding access to high-quality education opportunities between her Latinx family members and her white family members, Amanda became deeply invested in utilizing and promoting education as a tool for social justice. She began her career in education teaching high school Spanish in Newark, New Jersey. She has since served middle and high school students across New York City, Philadelphia and New Jersey as a teacher, researcher and college counselor.
Immediately prior to joining Education First, Amanda developed and implemented high-impact college and career access programming for Steppingstone Scholars. She led the Step Into College Conference, Philadelphia's largest pre-college conference, for students in grades 8-12, their families and their school counselors. Amanda is a strong proponent of community-based leadership and partnerships to help dismantle inequitable systems and education practices.
Amanda earned a Bachelor's degree in Spanish with a concentration in Education, Inquiry, and Justice from Georgetown University, as well as a Master's degree in Sociology and Education from Teachers College, Columbia University. When she's not combating backlash as a diehard New Jersey enthusiast, she enjoys creative writing, vegan baking, dancing bachata and watching beagle videos.
Amanda's expertise
Pathways for Student Success
College- and Career-Ready Expectations
Communication & Advocacy
Research, Program Analysis & Program Strategy
Teaching and Learning Strategy
Amanda likes



Hiking while traveling (Sedona, Arizona)




Always getting dessert