Beth Davis

Associate Consultant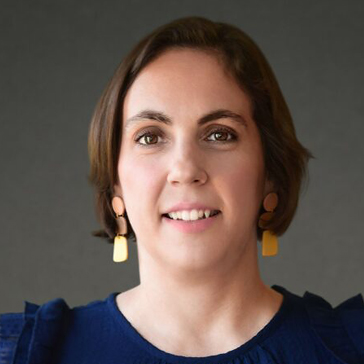 Email Beth
Beth is an associate consultant on the Engaged Students Team, where she conducts research and analysis on social and emotional learning and the equitable design and use of assessments in education. To ensure that research is student-centered, her experience working with English Learner students and their families is often the lens she uses to inform research efforts.
Beth began her career in education as a family and community outreach liaison, where she worked to transform the school culture through developing trusting relationships with families and building authentic partnerships with the community. In this role, she saw how the system does not work for all families and students, and the need for improved research to drive reform efforts. Since then, she has studied and employed diverse research methodologies from participatory approaches to quantitative methods to understand a range of issues impacting equity in education. Her research background includes conducting policy and strategy research for a national nonprofit, evaluating an NSF funded study on programs to increase racial and gender diversity in computer science, co-designing a community-based participatory action study with immigrant families on the impacts of the COVID-19 pandemic, and building the first national dataset on newcomer schools using a range of publicly available data sources.
Beth earned a B.A. in Government & Politics from the University of Maryland, a M.A in International Affairs with a focus on Gender & Development from George Washington University, and a M.Ed. in Minority & Urban Education from the University of Maryland. Beth holds a PhD in Education Policy from George Mason University, where she is currently an affiliate professor, and her dissertation was awarded an AERA Dissertation Grant. She enjoys working out on her Tempo, traveling in Central America and going on adventures with her two small children.
Beth's expertise
Academic and Non-Academic Supports for Students
Assessment for Learning & Accountability
Policy Analysis & Development
Research, Program Analysis & Program Strategy
Educator & Stakeholder Engagement
Recent clients
Chan Zuckerberg Initiative
Equal Opportunity Schools
Top 3 Places Traveled
Morocco
Indonesia
Guatemala