Hershawna Turner

Collaborator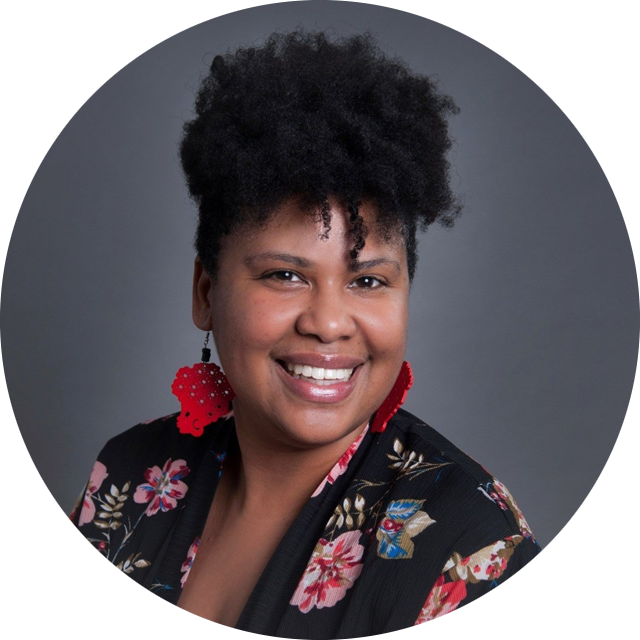 Email Hershawna
Hershawna supports organizations in reimagining student learning experiences based on research, policy and practice. Hershawna brings technical expertise as an equity researcher, educator, and most importantly, an advocate. She specializes in designing systems that weave together academic needs, student identity negotiation, innovative learning strategies in diverse environments, and the infusion of racial, social, and cultural considerations into internal practices.
Hershawna is an eternal optimist and a firm believer that "out-of-the-box" thinkers who value equity are the true rockstars of the world. Prior to joining Education First, Hershawna worked as an Education Specialist where she served as a content design specialist in partnership with the U.S. Department of Education's You for Youth (Y4Y) online professional development portal. She created evidence-based curriculum for youth and adults, facilitated on-site trainings/webinars, and provided evaluative services for educational institutions across the country. Hershawna also served as a Public Policy Associate, leading the Southwest region of Pennsylvania during the launch of its statewide Pre-K for PA coalition. Here, she designed a strategic plan to advance high quality early education initiatives through building connections between government officials and various partners in the early learning community. She received her B.B.A. and B.A. in Business Management and Psychology from Texas State University, her M.B.A. in International Business from St. Edwards University, and is currently pursuing her Ph.D. in Education from the University of Pittsburgh.
A proud Texan, Hershawna's family is the cornerstone of her life. She stems from a background of educators and advocates and has an amazing family support system in Texas and Philly that fuel her daily.  Hershawna is always having fun – dancing, traveling, and exploring new adventures whenever possible. One of her favorite quotes is "Be a Rainbow in Someone Else's Cloud" – Maya Angelou. She strives to be a rainbow for students in helping to create quality and empowering learning experiences every day.
Hershawna's expertise
Research, Program Analysis & Program Strategy
Academic and Non-Academic Supports for Students
Communication & Advocacy
Planning & Problem Solving for Successful Implementation
Pathways for Student Success
Recent clients
NoVo Foundation
Sobrato Family Foundation
People I Want To Meet
Ellen, Oprah, Tyler Perry, and Beyonce have shattered traditional perceptions of what success looks like and navigate the world through empowerment. All are fun, interesting personalities who are hardworking, innovative, and have done so much to advance education through empowering young people to take pride and explore all aspects of their identities. All represent the power of savvy mixed with Southern charm!
Hershawna's following
Follow Hershawna
Hershawna likes



Just Jump!!




My Family & Friends Crew