Meg Ramey

Consultant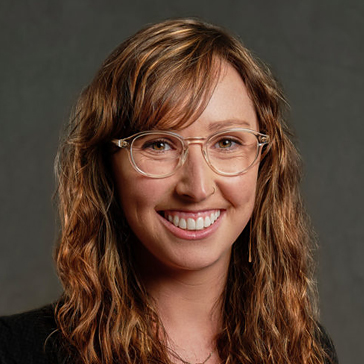 Email Meg
Meg is a Consultant on the Effective Organizations and Investments team at Education First. In this role, she uses equity-centered design to support organizations in making strategic decisions and transformative changes that benefit BIPOC and low-income students in the public education system. Meg manages projects for state, district, nonprofit and philanthropic leaders in key areas including K12 expanded learning, postsecondary access and success, and nonprofit organizational development.
Meg came to Ed First with a decade of experience leading classrooms, nonprofit programs and research efforts in schools and districts across the country. This on-the-ground perspective deeply informs her approach to strategy consulting, because she understands the importance of designing relevant, actionable solutions rooted in the day-to-day realities of students, families and educators. 
Meg lives in San Francisco, CA and holds her MA in Education Policy, Organization and Leadership Studies from Stanford University. Outside of work, Meg enjoys volunteering locally, playing music, reading novels and hiking with her dog Miles.
Meg's expertise
Build coherent strategy
Design for equity
Invest with impact
Postsecondary transitions and success
Talent, strategy and culture
Recent clients
Office of the Governor of California
New York City Department of Education
San Diego County Office of Education
California Futures Foundation
Learning Policy Institute
Favorite books
Beloved – Toni Morrison
Everything is Illuminated – Jonathan Safran Foer
East of Eden – John Steinbeck
Meg likes



Playing music in San Francisco




Backpacking in Colorado