Salome Opoku

HR Coordinator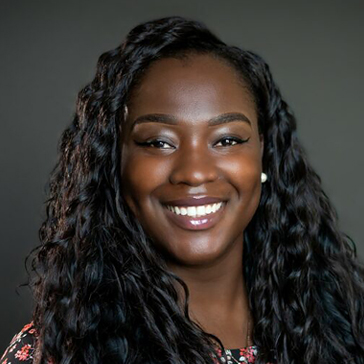 Email Salome
Salome (Sah-Low-May) Opoku joined the Education First team in 2022 as an HR Coordinator in the People & Equity Team. As a Ghanaian immigrant, Salome realized early on the importance of getting a quality education. In Ghana, getting an education is a precious thing because it's extremely difficult for families to pay for their children's school fees. Due to her background and the opportunity she now has, Salome always strives for excellence, not only in academics, but also in her professional career. Education First's commitment to education improvement and reform—particularly for students experiencing poverty and students of color—is one of the many reasons why Salome is grateful to be part of the Education First team.
Prior to joining Education First, Salome was an HR Generalist at Freeport-McMoRan (a metals and mining company) based in Phoenix, Arizona. In this role, Salome was involved in the day-to-day tasks of staffing, performance management, training & development, and workforce planning. Salome worked with department leaders to provide HR support and assist with employee relations matters. Prior to Freeport-McMoRan, Salome worked at Amazon as an HR Coordinator supporting warehouse employees and managing time and attendance issues. In both of these roles, Salome gained an interest in organizational behavior by learning about how companies manage job burnout, employee turnover and leadership challenges. In addition, Salome has a deep appreciation for different cultures, languages and traditions; therefore, she strives to create an environment where others around her feel included and heard.
Salome earned a Master's degree in Global Affairs and Management from Thunderbird School of Global Management, and a Bachelor's degree in Business Administration from the University of Northern Colorado. In her spare time, Salome loves to read, sing, cook and eat good food! Salome also has a cooking page on Instagram where she posts delicious Ghanaian-American inspired meals (@ahenfie_appetite).
Salome's expertise
Organizational Development
Performance Management
Inclusion & Diversity
Culture
Languages spoken
Fluent in Twi (Ghanaian language)
Beginner in Korean
Salome likes



Salome channeling her inner model by posing in the fashion show for the Africa Regional Night celebration during her Master's program




Salome's Instagram cooking page Ahenfie Appetite