Featured Resource: High Quality Assessment Project
Client: High Quality Assessment Project
|
Location: National, with network grantees in Arizona, Arkansas, California, Colorado, Illinois, Louisiana, Massachusetts, Michigan, Missouri, Nevada, New Jersey, New York, North Carolina, Ohio, Oregon and Washington
Issues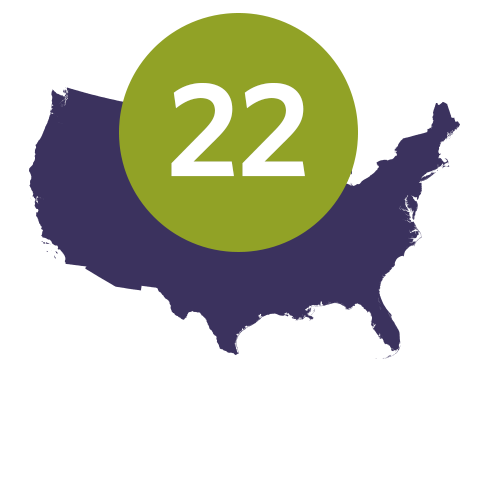 Outcomes
In the 22 states with introduced legislation, 18 states protected their high-quality assessments and will administer them in the 2015-2016 school year.
The High-Quality Assessment Project has activated over 25 state and local advocacy and civil rights organizations across 16 states to ensure all students have access to high-quality assessments.
The Issue
To achieve the promise of college- and career-ready standards, states need good measures that help teachers and families know whether students are meeting them. High quality assessments emphasize writing, critical thinking and problem solving and provide information about whether students are on track to be college- and career-ready by graduation. But lack of understanding about testing and arguments against new assessments—from concerns about the standards or states' rights, to lack of technology infrastructure, to pushback from educators about the use of testing in teacher evaluations, to parents worries about the impact of assessment time on students —has snowballed. Opponents captured the public discussion regarding standards and assessments, with parents and drove state-level policymakers to seek to back off or even overturn previous commitments. Their arguments often went unanswered with a strong, fact-base defense of new assessments. State and local agencies, busy with the work of implementation, lacked the capacity to advocate and communicate. With public opinion slipping, states need champions for staying the course to implement new college- and career-ready assessments.
What We Did
Education First was hired to support a new funder collaborative of Bill & Melinda Gates Foundation, the Lumina Foundation, the Charles and Lynn Schusterman Family Foundation, the William and Flora Hewlett Foundation and the Helmsley Trust. The collaborative became the High Quality Assessment Project (HQAP) and has focused on states for which protecting high-quality assessments is especially critical. Over three years, Education First has supported grantmaking and technical assistance to a network of grantee local and state advocacy organizations as they engaged in the critical tasks of educating state boards, legislators governors and the media; identifying and supporting teacher advocates; and engaging parents as new tests are adopted and administered and as score reports are released. Our support has taken varied forms, from direct coaching to build the capacity of grantee advocacy groups; in-person and virtual network building; and serving as a nonpartisan, fact-based voice on assessment issues through the publication of widely-read briefs and memos. And to ensure that the assessments used in these states are high-quality, HQAP is supporting and investing in two validation studies of four major assessments developed by the Center for Assessment and conducted by the Thomas B. Fordham Institute and HumRRO to determine just how aligned and accessible these different assessment systems truly are.
As advocacy capacity grows in these states, Education First is guiding the next phase of HQAP strategy: facilitating information-sharing, awareness-raising and convenings with civil rights advocates and organizers like the Urban League, the National Council of La Raza and Univision to consider high quality assessments as a component of their equity and school accountability agendas.
For additional information about the High Quality Assessment Project network, please contact Kelly James.
The Outcome
The HQAP network has realized its most critical goal: Participating bellwether states are on track to implement high quality assessments two years in a row. Thanks to the hard work of grantees and dedicated support from the network, HQAP-supported states have beaten back legislative battles aimed at dismantling college- and career-readiness reforms and ramped up efforts of advocates. Equally important is how this goal has been achieved. HQAP has guided advocacy organizations to develop a strong point of view about the importance of high-quality assessments, tackle policy obstacles and reach new constituencies – like teachers and parents – with the case for these assessments.
* National Conference of State Legislatures Education Program. College and Career Readiness Standards Legislation. (Denver, CO: NCSL. 2015)
Why It Matters
Our students deserve a system that expects more, delivers more, holds adults responsible for helping students achieve, and targets resources and support when students are struggling. This isn't possible without the data provided by high-quality assessments. Trained advocates, well-prepared with facts and data, are changing the narrative with parents and teachers and holding states accountable for following through on these new assessments.
You might also be interested in:
When my family arrived in the United States from Peru in the mid-1990s, my parents...
Read more >
Lackluster leadership and little information have hijacked the roll-out of the Smarter Balanced test in...
Read more >
As states transition to new college- and career-ready standards and assessments, there is lots of...
Read more >