Common Core State Standards Implementation Rubric and Self-Assessment Tool
We partnered with Achieve to develop this self-assessment tool for state leaders to gauge the strength of their plans to implement Common Core State Standards. The tool includes a list of 16 elements that should be addressed in strong state implementation plans as well as a rubric to help states measure their own efforts against each element. To help states with their self-assessments, the tool also provides questions for states to consider for each element as well as descriptions of leading states. We designed the rubric to set a standard for a strong state role in three key areas: 1) Accountability for results; 2) Quality of services and products; and 3) Alignment of services and products with Common Core State Standards.
In creating this tool, we conducted a joint review with Editorial Projects in Education (EPE) of state plans to align teacher professional development and curriculum and instructional materials to CCSS. We also reviewed plans embedded in states' Race to the Top (RTTT) applications as well as any Elementary and Secondary Education Act (ESEA) flexibility waiver applications.
Read the full publication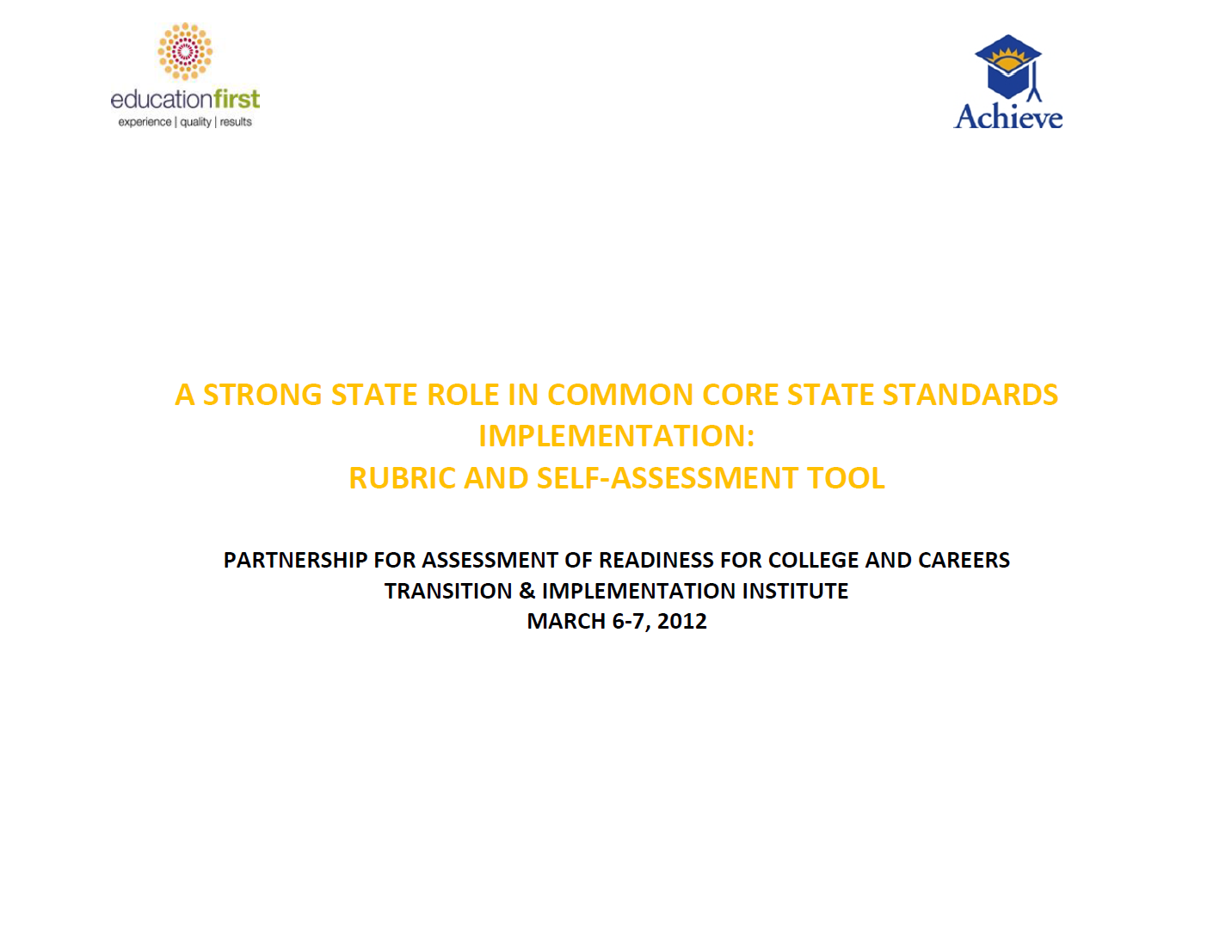 Common Core State Standards Rubric and State Tool
Browse similar resources:
You might also be interested in:
Given the complexities of changing education systems, funders regularly collaborate to leverage their influence, channel...
Read more >

Given the complexities of changing education systems, funders regularly collaborate to leverage their influence, channel...
Read more >

In 2010, 46 states joined together in two different consortia (PARCC and Smarter Balanced) to create higher-quality,...
Read more >