Curriculum Literacy Guide
As teachers and students recover from the school closures and disruptions in the previous few school years, teachers face the challenge of unfinished learning for many students. Less than half of US teachers believe their instructional materials align with learning standards. With curriculum literacy, teachers will be more effective in using the materials provided by states and districts and can address gaps in low-quality materials if necessary. The Curriculum Literacy Guide provides guidance for teacher prep programs to support teacher candidates to become critical consumers of curriculum, making a real difference by narrowing opportunity gaps and accelerating student learning at scale.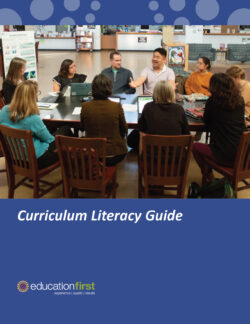 Curriculum Literacy Guide
Browse similar resources:
You might also be interested in:
Sorry there are no other related publications or posts that match that topic.