Research to Action: Improving K-3 Literacy Instruction for Students with Learning Differences
Client: Oak Foundation
Oak Foundation partnered with Education First to research efforts to improve students' literacy in the early grades of their schooling, with special attention to supporting students with learning differences.
Across the U.S., there is a renewed focus on improving students' early literacy, especially given stagnant reading scores across the nation. Oak Foundation aims to contribute to this work by helping the field build educator knowledge and skill in the science of learning and early literacy. We offer this landscape scan on early literacy to help funders and others in the education sector make decisions to meet the challenge of improving reading instruction for all students, particularly those who have learning differences, and those who are further marginalized due to poverty and/or racism. The landscape scan focuses particularly on educators' initial preparation and ongoing development as well as the role of high-quality instructional materials and support.
Education First originally developed this resource for the Oak Foundation to support its early literacy investments, and adapted the landscape scan in early 2020 as a public resource.
Read the full publication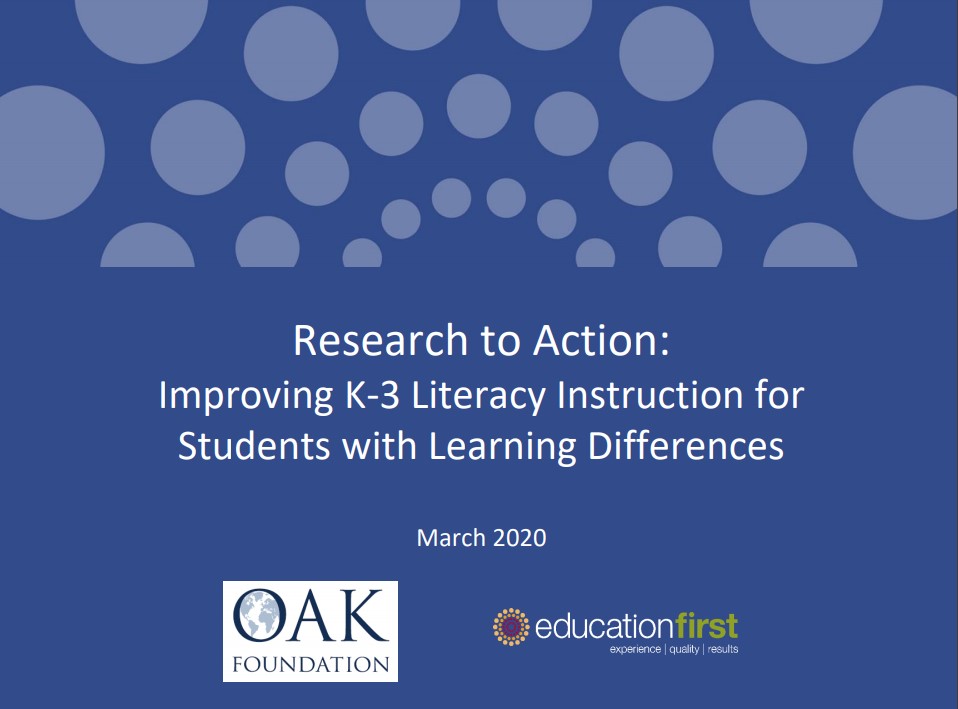 Download >
Browse similar resources:
You might also be interested in:
Sorry there are no other related publications or posts that match that topic.