Education First is a mission-driven education policy consultancy dedicated to ensuring that all students—particularly Black, Indigenous and other students of color and students living in low-income communities—are prepared for success in college, careers and life. We work with organizations that are shaping the future of P16 education across the nation, including school networks and districts, state departments of education, policy and advocacy organizations, youth empowerment organizations, talent organizations and foundations. Founded in 2006, Education First is staffed with over 60 former teachers, district and state education leaders, policy advisors and grantmakers who live and work virtually in more than 20 states and DC.
Education First is a fantastic place to work and we look for smart, motivated and passionate individuals to join our team. Click here to learn more about our culture and read below for our application process and current openings.
Our application process
We invite outstanding applicants to participate in a multi-step hiring process that includes a phone interview, performance assessments and multiple video interviews. Our process is not short. It's thorough and rigorous because we take talent very seriously and only hire stellar candidates who are also a great culture fit to join our team.
Throughout the process, we learn about who you are as a person and give you a chance to learn about us. We want to see what skills and knowledge you bring to both us and our clients. And we want to ensure that what you define as success is in line with what we define as success.
After interviewing with our Senior Manager of Recruitment, interview steps typically include: completing a performance task that gives you a good sense for the day-to-day of the work and gives us a good sense for how prepared you are to do it; the chance to present that task and interview with stakeholders with whom your role might interact with regularly on projects; and a final interview with the Managing Partner and a Home Team Partner. Know that those conversations will explore education, your motivations, your ability to thrive in a virtual environment and much more.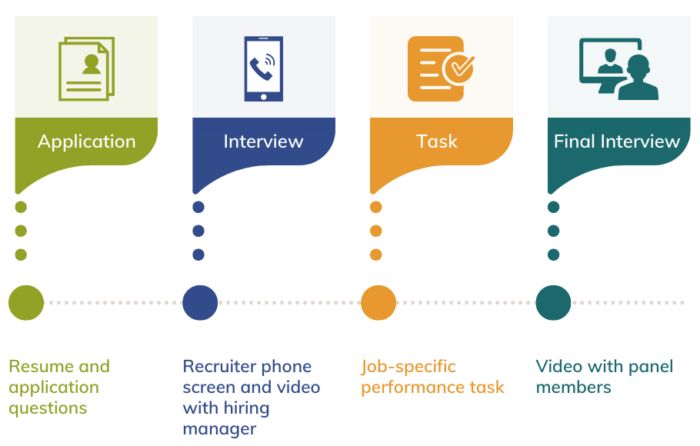 If you are interested in joining our team, please look through the available positions below.
Available roles
Save
Save
Save
Save