Ila Deshmukh Towery

Partner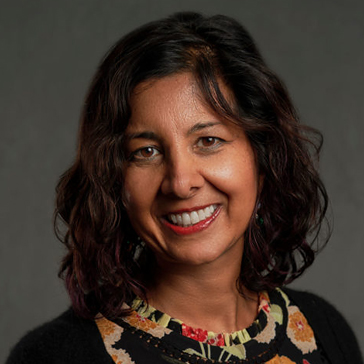 Email Ila
Ila leads with an equity lens on a range of issues including equity in measurement and assessment, anti-racist whole child development, college and career readiness and innovative and equitable learning environments. A first-generation American and woman of color, Ila is driven by a belief that building a better, more effective and more responsive system for students of color and students living in poverty in the United States requires us to see and tackle structural inequities head on. Ila's clients have included: Chan Zuckerberg Initiative, EL Education, NewSchools Venture Fund, Oak Foundation, Overdeck Family Foundation, Bill & Melinda Gates Foundation and the Nellie Mae Foundation.
Ila previously served as TNTP's Director of External Evaluation where she launched and/or completed six studies in partnership with leading researchers and some of the nation's largest school districts. Ila was a key contributor to TNTP's $20M+ i3 grant and served as Project Director. Ila also taught mathematics and was research director at the Boston Plan for Excellence.
Ila holds a bachelor's degree in Political Science & Education from Swarthmore College and a PhD in Child Development from Tufts University, with specialization in program evaluation, human development (with a focus on race and gender identity development), Critical Race Theory and race and racism in schools. She lives in Boston, MA with her husband and two young children.
Ila's expertise
Research and act
Build coherent strategy
Invest with impact
Social, emotional and academic development (SEAD)
Coherent instructional, assessment and accountability systems
Recent clients
Chan Zuckerberg Initiative
EL Education
NewSchools Venture Fund
Oak Foundation
Ila's following
Follow Ila
Ila likes



Foodie Adventures (Pictured here: Traditional kaiseki dinner – Tokyo, Japan)




World Travel (Pictured here: Patagonia, Argentina)