Kate Kramer

Director, People Analytics & Talent Strategy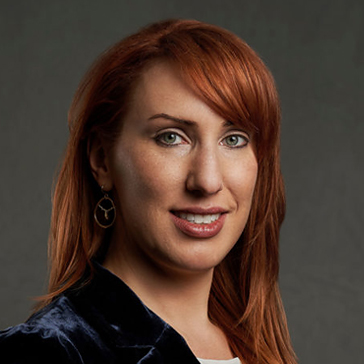 Email Kate
As the Director of People Analytics & Talent Strategy at Education First, Kate ensures we assemble the best consulting teams for our projects. She enjoys being the bridge between sales, finance and talent to guide development and growth to achieve the firm's goals. Kate leverages evidence-based knowledge to contribute to human capital initiatives in areas such as talent selection, workforce planning, performance management and compensation systems. With her experience in people management and human resources, Kate brings a passion for extracting actionable information through data analysis to empower a healthy, meaningful and effective workplace.
Similar to the values Education First employs with clients, Kate is driven to further equitable practices and set individuals up for success in their roles. Kate recognizes the importance of education's pivotal role in an individual's health and integration into the workforce. She contributes to our nation's educational causes by supporting the talent at Education First.
Kate earned her M.A. in Industrial Organizational Psychology from Seattle Pacific University, her B.S. in Hotel and Restaurant Management from Northern Arizona University and a certification in Data Science from Springboard. In her first career, Kate managed luxury hospitality properties and gained leadership, employee management and training experience. A Chicago native, Kate currently resides in Seattle and loves acting as a tour guide for guests to show off the city's beautiful views and cuisine. Previously a personal trainer, Kate focused on body-weight training methods and currently mixes up her weekly workouts with a variety of group activities including circuit training, yoga, Pilates, barre and running.
Kate's expertise
Talent, strategy and culture
People analytics
Workplace empowerment
System and tool development
Compensation and reward systems
Kate's Must-Reads
Thinking, Fast and Slow by Daniel Kahneman
Retooling HR by John Boudreau
Next Generation Performance Management by Alan L. Colquitt
Kate likes



Fitness




People Analytics