Kelly Kovacic Duran

Principal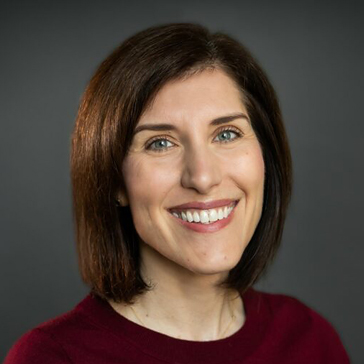 Email Kelly
Kelly believes that a strong education system is essential to building a more equitable society and supporting a thriving democracy. She has devoted her professional career to supporting students, families, and communities by advocating for equitable access to high quality schools and learning experiences. Kelly has seen first-hand the transformative and enduring impact a high-quality education can have on students and their families.
Kelly joined Education First in January 2018, bringing extensive experience and expertise in teacher preparation and support, college and career readiness, high quality school growth, and innovative school governance models. Before joining Education First, Kelly was Managing Director of Educator Initiatives at the Commit Partnership in Dallas where she launched and led the Best in Class collective impact initiative.  Best in Class comprises over 50 partner organizations focused on recruiting, supporting, and retaining excellent and diverse teachers and school leaders across the Dallas-Fort Worth Region.  Previously, Kelly served as Executive Director of Portfolio Management at Denver Public Schools, where she led the department responsible for opening and placement of new schools, overseeing the district's innovation and charter schools, and launching the district's first innovation zone.
Kelly was a teacher and administrator for over a decade at The Preuss School UCSD, a middle and high school in San Diego for low-income students who strive to become the first in their families to graduate from college.  In 2010, Kelly was selected as the California Teacher of the Year, and honored by President Obama as one of four finalists for National Teacher of the Year.  She has served on several state and national advisory commissions, boards, and committees in the K-12 education field.  She has also consulted and led strategic planning processes to improve student outcomes for school districts, state education agencies, and non-profit organizations including Tennessee's Achievement School District, Baltimore City Schools, New Haven Public Schools, and the Children's Defense Fund.
Kelly received her Doctorate in Education Leadership from Harvard University, M.A. in Education from Stanford University, and B.A. in History from the University of California, San Diego (UCSD). Kelly lives in Seattle, Washington with her husband Ivan and sons Mateo and Joaquín. Kelly and her family are avid explorers of the great outdoors by foot, bike and kayak.
Kelly's expertise
Educator Preparation, Strategic Hiring and Retention
Quality School Options and Governance
Teaching and Learning Strategy
Strategy Development and Implementation Support
Planning and Problem Solving for Successful Implementation
Notable Recognitions
2010 California Teacher of the Year
2011 San Diego 40 under 40
Kelly's following
Follow Kelly
Kelly likes



Hiking in the Italian Dolomites




Snowshoeing and exploring the PNW with our puppy Gracie