Loren Sanchez

Executive Assistant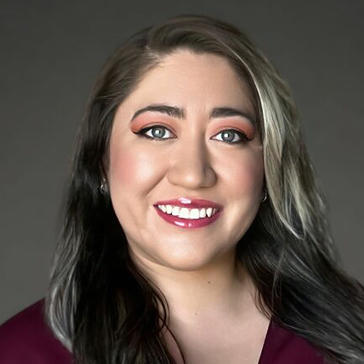 Email Loren
Loren joined Education First in 2023 as an Executive Assistant for the Effective Organizations & Investments team. She has over seven years of experience as an Administrative Professional with a background in Operations, Human Resources, Diversity, Equity and Inclusion strategies and Marketing. Prior to Ed First she worked in construction, renewable energy and an education-focused nonprofit organization.
She grew up in the public education system and knows firsthand the importance for more accessible and quality education for students in low-income communities. She is passionate about working with clients and organizations who want to use a systems-change approach to reform the systemic inequities that currently exist.
Loren is a first-generation Mexican-American and a first-generation college student having earned her MBA from California Baptist University and her B.A. in Art History and Ethnic Studies from the University of La Verne. She currently resides in Southern California with her husband and four fur-babies and counting. When not working, you can find her obsessively reading and having a long list of BookTok TBR's, dancing in grocery store aisles, planning her next travel destination or playing with her cats and dog.
Loren's expertise
Getting Stuff Done
Project Management
Technology and Innovation
Executive Support
Administration
Loren likes



I love that my husband has made it his mission in life to take me around the world to visit my favorite art, such as when he took me to The Louvre in France.




With my husband Carlos and our fur babies Malachai, Balthazar, Mathias and Azrael taking our annual holiday picture.