Rosybell Maria

Associate Consultant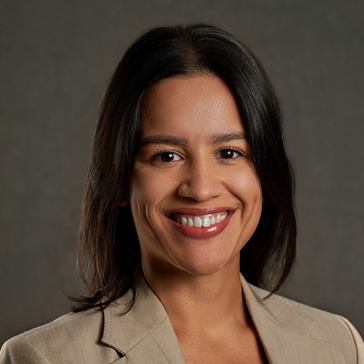 Email Rosybell
As an Associate Consultant on the Effective Organizations and Investments team, Rosybell conducts research and analysis to inform evidence-based strategies that support government agencies, nonprofits, and foundations in strategic decision making.
Rosybell's lived experience as a first-generation student fueled her desire to advocate for equitable education policies. As a former Scholarships Officer at the Philadelphia Foundation, Rosybell managed a portfolio of 125+ scholarship funds and facilitated the annual distribution of $1.6 million in scholarships across disenfranchised communities. Most recently, Rosybell was the Research and Evaluation Fellow at ImpactED where she conducted program evaluation, data analysis, and stakeholder engagement for various nonprofit clients and public sector leaders. She is a firm believer that equitable education reform requires centering the experiences of individuals and communities impacted by systemic inequities.
Rosybell received a dual Bachelor's degree in International Relations and Diplomacy and Modern Languages from Seton Hall University (Go Pirates!) and a dual Masters degree in Public Administration and Education Policy from the University of Pennsylvania. She is a proud Philadelphia native who, in her spare time, enjoys eating her way through the city, seeking new adventures and improving her baking skills!
Rosybell's expertise
Research, Program Analysis & Program Strategy
Policy Analysis & Development
Grantmaking Strategy & Effectiveness
Project Management
Getting Stuff Done
Rosybell likes



Visiting Venice, Italy for the first time.




Skydiving in PA!