Sarina Sheth Noone

Associate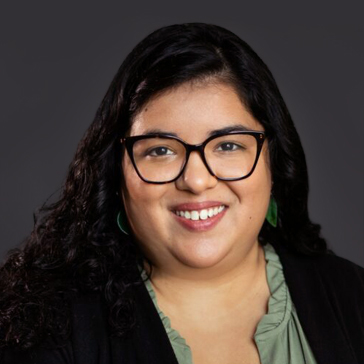 Email Sarina
Sarina Sheth Noone joined Education First to advance equitable access and outcomes through education. She has a decade of experience in inclusive stakeholder engagement that started in the Seattle literary arts scene. A love for learning communities brought her to work in higher education advancement at the University of WA, MIT, Cornell and NYU. Most recently, Sarina worked as an associate at Columbia University's Center for Public Research and Leadership, convening a multi-sector cohort of PK-16 system leaders, nonprofit advocates and members of the business community to design state-level policy solutions. 
Sarina earned her B.A. in English from Skidmore College and M.P.A. in Public Policy Analysis from NYU Wagner. In graduate school, she participated in a peer school initiative to start a data-informed dialogue about the need for universities to adopt antiracist curricula and practices to prepare the next generation of public service and policy leaders. Sarina also led fellow student leaders at NYU in hosting the inaugural Powering Structural Change conference. 
In her spare time, Sarina particularly loves to read for herself (fiction, creative non and poetry). She loves to cook, is a messy baker, and her dream side-hustle would be selling hot sauces with her husband at their local farmer's market. 
Sarina's expertise
Policy Analysis & Development
Educator & Stakeholder Engagement
Research, Program Analysis & Program Strategy
Planning & Problem Solving for Successful Implementation
Sarina likes



Exploring natural parks and forests




Goofiest beagle, Hudson