Senna Lamba

Associate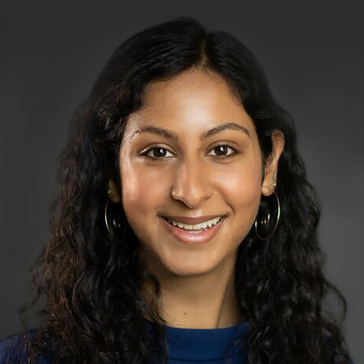 Email Senna
Senna is an associate on the Engaged Students team, where she conducts research and policy analysis on social and emotional learning and innovative assessments to inform decisionmaking around equitable outcomes for students.
Born and raised in Hong Kong, Senna came to the U.S. at 18 for college and was soon exposed to the inequities and injustices present in public education through tutoring and working in schools in West Philadelphia. These experiences furthered her passion for ensuring every child has access to an excellent education, and she went on to join Teach for America as a 5th grade English Language Arts teacher in Philadelphia. She then taught for two more years in Brooklyn, where she further developed her passions for strong literacy instruction, high quality instructional materials and student engagement.
Senna earned her B.A. in Urban Studies with a minor in Urban Education from the University of Pennsylvania. She earned her master's degree in Education Policy and Analysis, with a concentration in Literacy, from the Harvard Graduate School of Education. Senna is based in Brooklyn and enjoys reading, scoping out the latest dessert places in NYC and hiking.
Senna's expertise
Academic and Non-Academic Supports for Students
Teaching and Learning Strategy
Research, Program Analysis & Program Strategy
Getting Stuff Done
Assessments for Learning & Accountability
Senna likes



Senna and her sister at their recent graduation




Senna during her time studying abroad in Cape Town