Shayla Hamilton

Senior Director of Business Operations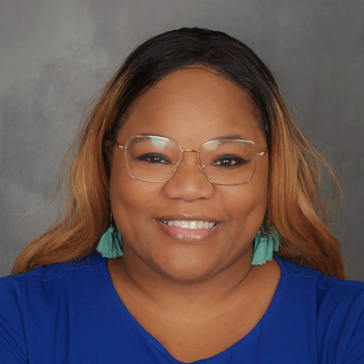 Email Shayla
Serving as the Senior Director of Business Operations, Shayla supports Education First's leadership by managing all accounting operations, financial reporting and entity compliance. She leads the reporting, maintenance, and adoption of our financial software, Sage Intacct, supporting tech-enabled workflows and driving more operational automation. Shayla is an experienced financial leader with a demonstrated history of working across various industries and functions of finance.
Shayla has a passion for educational growth, development, and excellence. She is a mentor to high school and college students and equips them to excel in the areas of personal finance, financial aid planning, resume writing, and more. The opportunity to merge her passion and expertise is one reason Shayla is excited about her future with Education First.
When Shayla isn't working, she can be found volunteering with one of many local organizations, baking, singing, or spending time with her daughter, Raven. Shayla has an MBA from Tarleton State University and a Bachelor of Arts in Business Administration & Finance from Clark Atlanta University.
Shayla's expertise
Getting Stuff Done
Professional Development
Knowledge Management
Training & Development
Volunteer/Civic Affiliations
Chief Financial Officer – Born2BFree Youth Advocacy Group
Financial Secretary – Gamma Phi Delta Sorority Inc. – Delta Phi Chapter
Treasurer – The Lighthouse Crisis Center
Director of Volunteer Development – Grace Community Church North Dallas
Shayla likes



Baking …my happy place!




Daughter Raven, aspiring actress/model. I serve as her momager!