How Funder Collaborations Flourish: Lessons from the Common Core Standards
Recognizing the complexity of challenges facing public education, funders regularly collaborate to pool knowledge, align strategies and attract more resources. Over the past five years, Education First has provided strategy-setting, facilitation and management support to several funder collaboratives aiming to advance implementation of the Common Core State Standards. In doing so, we've had the chance to see different approaches to collaboration emerge and varied impact from these approaches.
Drawing on these experiences, we developed a guide to help funders create more effective collaborations, both to continue advancing implementation of the Common Core or to make headway on other system-wide problems facing public schools. Our guide describes which decisions or actions early on can inadvertently cause collaborations to lose steam or miss opportunities—and which ones keep a collaboration moving forward confidently and with true impact in the field. We complement this advice with real-world examples and "to-do's" from the various collaborations in which we've participated.
In addition to the complete guide, with case studies and lessons learned from funder collaborations we've supported, we have created a shorter executive summary version with highlights and key take-aways.
We appreciate the encouragement and support the William and Flora Hewlett Foundation provided to develop these resources.
Read the full publication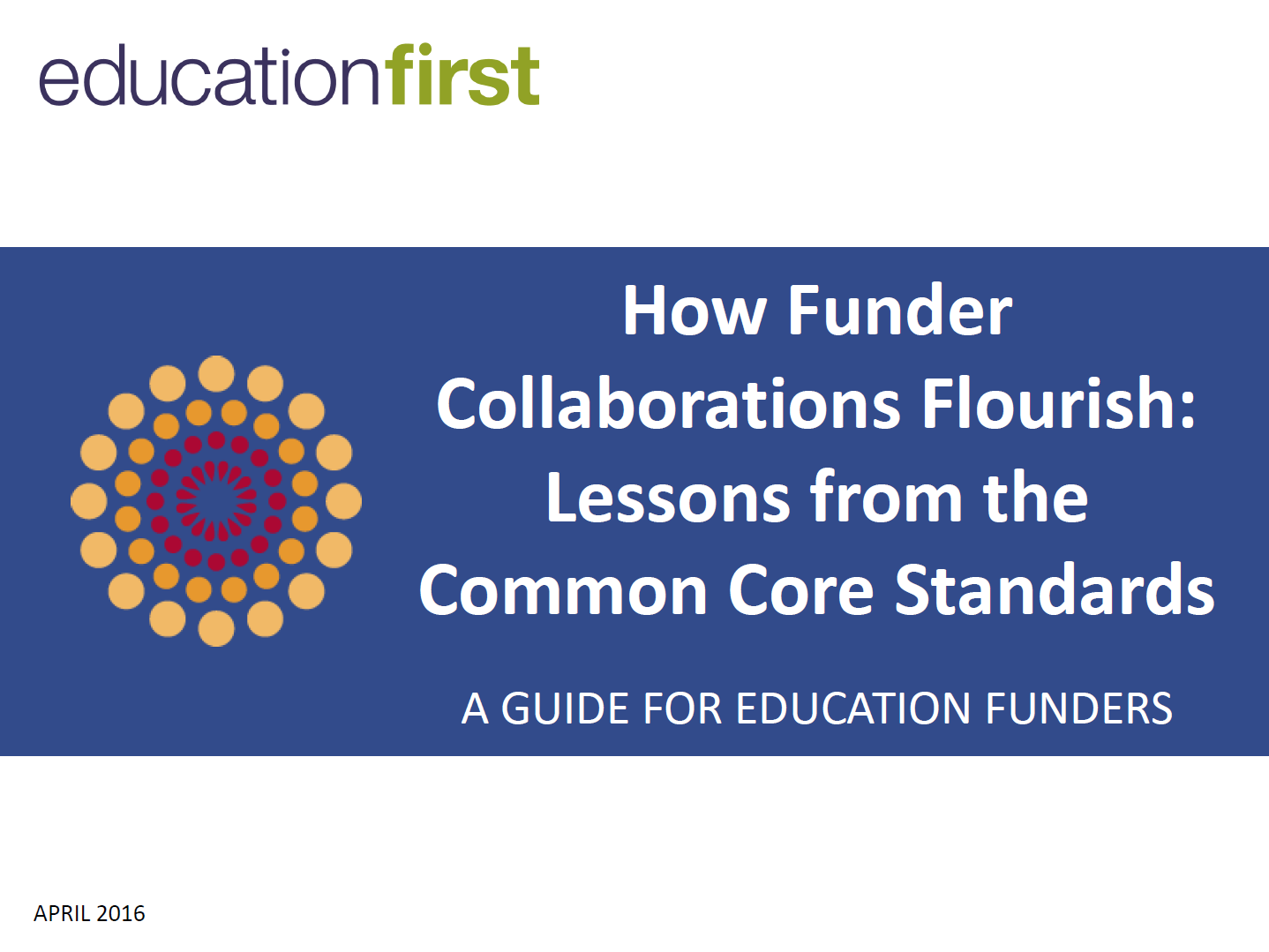 Funder Collaboratives Guide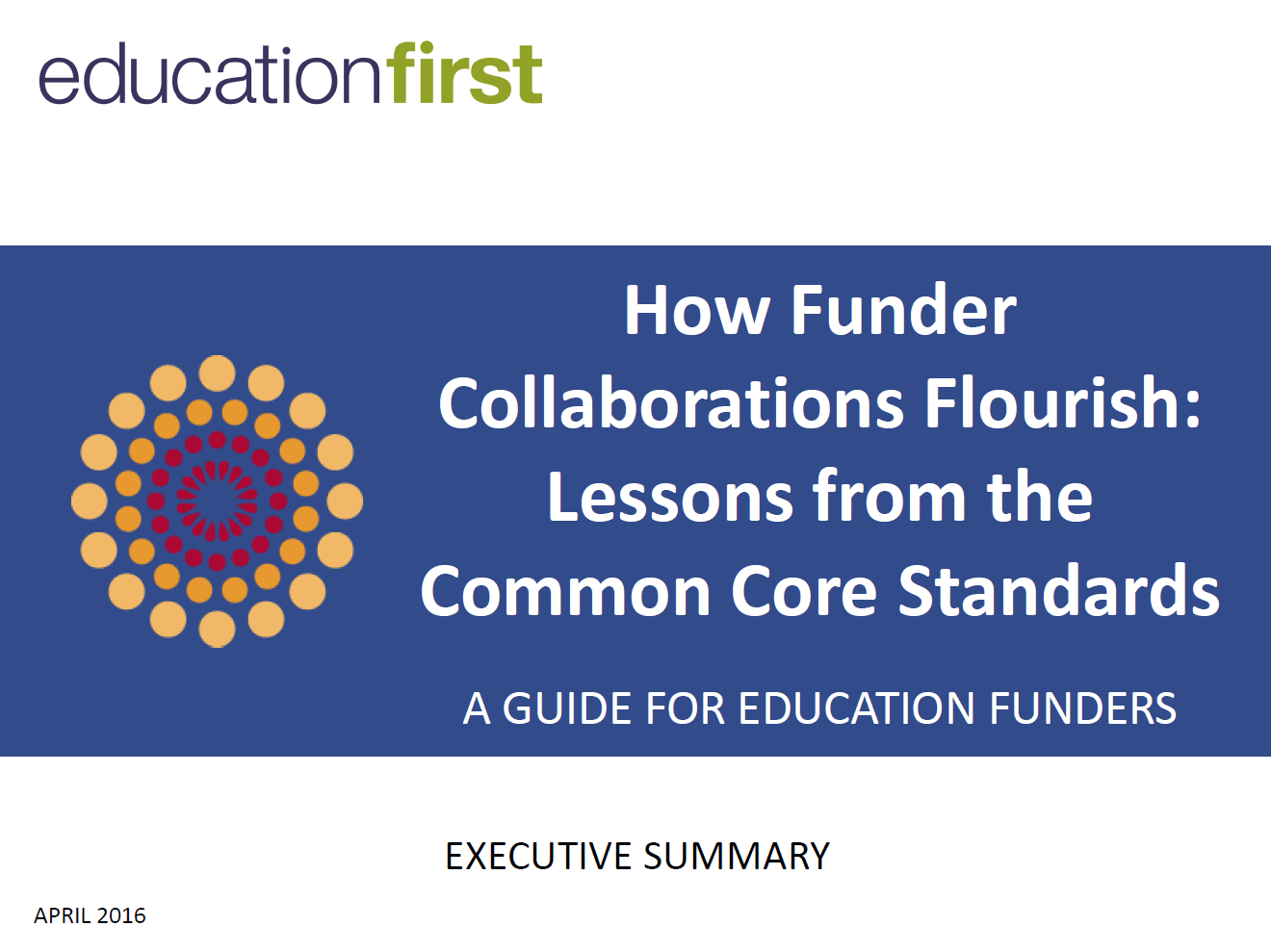 Funder Collaboratives Executive Summary
Browse similar resources:
You might also be interested in:
In partnership with the Walton Family Foundation, Education First developed a comprehensive "State of State...
Read more >

Design thinking — which encourages a focus on users and rapid experimentation — can help...
Read more >

In 2010, 46 states joined together in two different consortia (PARCC and Smarter Balanced) to create higher-quality,...
Read more >