Whatever Happened to All Those New & Better State Tests?

The State of State Assessments
Client: William and Flora Hewlett Foundation
In 2010, 46 states joined together in two different consortia (PARCC and Smarter Balanced) to create higher-quality, next-generation state summative assessments. Though these new tests were highly rated and received significant attention at the time, today only 20 states are participating in either consortia. So what has happened to state assessments, and where are they headed in the next couple of years?
In this report, we look closely at these trends. Using state agency websites, consultations with state assessment directors and interviews with key leaders in the field, we identified cross-cutting themes across states and analyzed the local circumstances in all 50 states and D.C. We hope this will be a valuable resource on the national assessment landscape, the recent history of assessments, where the field is headed and where and when state leaders need additional support.
While the remaining 20 consortia states still cover a significant number of students, the dropout trend poses difficult questions about how well state leaders understand or value the importance of quality in making decisions about testing and about whether states choosing to "go at it alone" will get the support they need. State tests signal the knowledge and skills that are most important, show how schools and students are progressing, and help identify where to direct resources so all students get the support they need. As analysis from the Georgetown Center on Education and the Workforce and other economists and labor researcher has shown, students today need a different set of skills—deeper content, more problem solving, stronger writing—than in the past to be prepared the rapidly evolving needs of the workforce. The question is whether new state tests will maintain the high quality needed to measure these different skills, instead of ignoring them.
Read the full publication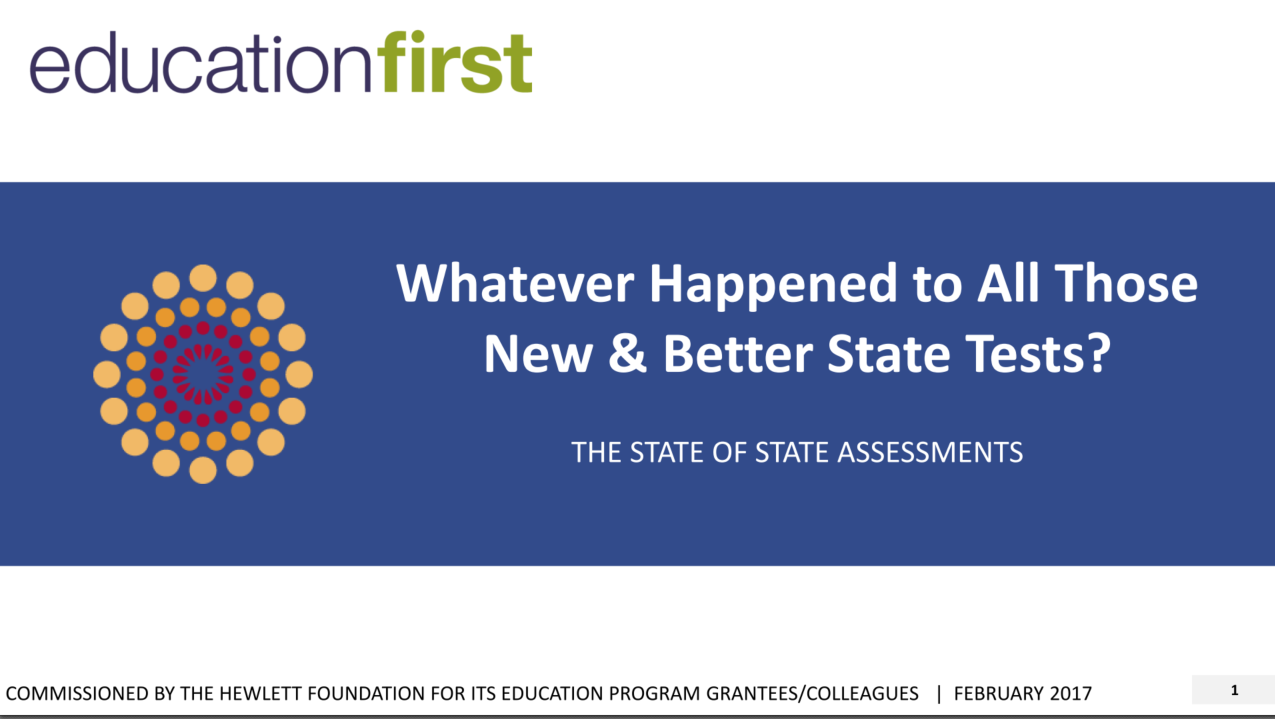 Download >
Browse similar resources:
You might also be interested in:
In partnership with the Walton Family Foundation, Education First developed a comprehensive "State of State...
Read more >

Design thinking — which encourages a focus on users and rapid experimentation — can help...
Read more >

In 2010, 46 states joined together in two different consortia (PARCC and Smarter Balanced) to create higher-quality,...
Read more >