Teacher Engagement Toolkit
Fewer and Better Local Assessments: A Toolkit for Educators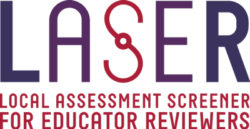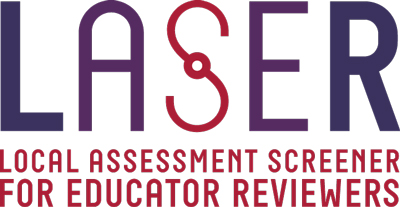 Educators should be involved in the process of system-wide assessment strategy and decision-making. As worthwhile as engaging teachers is, it's not easy. Many existing tools that support assessment strategy development or to evaluate assessment quality are simply not designed for the teacher who has the very full-time job of working with his students.
Together with our partners at ANet, we've adapted the assessment rubric used in Syracuse into a teacher-facing rubric we're calling LASER: Local Assessment Screening Educator Rubrics.
The Teacher Engagement Toolkit contains resources that can be used as to help cohorts of Educator Reviewers understand how to review assessments with the LASER rubrics. For more information on the LASER rubrics and recommended review process, read phase 3 of the playbook, and the LASER rubrics themselves.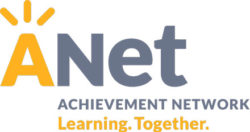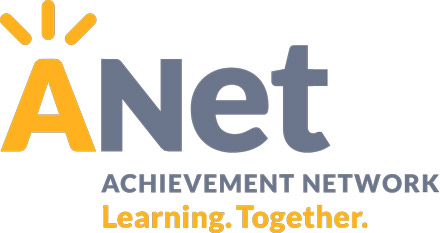 Teacher Engagement Toolkit: Developed by the Achievement Network and Education First, these tools will help school district leaders identify, recruit, train and prepare teachers and other instructional leaders to engage in an assessment review process.
Local Assessment Screening Educator Rubrics (LASER): A simple, clear set of criteria for teachers to evaluate the quality and usefulness of district and school-level assessments with
Rubric ratings guidance: Clear directions for how to accurately evaluate assessments on each aspect of the rubric.
Annotated examples: Samples of completed rubrics and assessments to help teachers better understand the process.
Assessment literacy modules: Developed by the United States Department of Education, the Assessment Design Toolkit modules help teachers build their capacity to understand high-quality assessment.
Once your district chooses how to most effectively engage local practitioners, use the tools here to support the training and development of an Educator Reviewer team.
Develop assessment literacy using the Assessment Design Modules
Depending on how a district selects educators to serve as reviewers (see phase 3 of our Playbook for guidance), Educator Reviewers will enter the process with different levels of assessment literacy. We provide in depth resources on a range of assessment topics.  Consider where your team members may have gaps based on past efforts in this area. If you are unsure where to start, we recommend using the Assessment Design Toolkit, beginning with the following modules: Purposes, Rigor and Alignment.
Resources
| Purpose | Links |
| --- | --- |
| This USED toolkit is made up of 13 easily repurposed module that address how to plan, write and select well-designed assessments. | Assessment Design Toolkit |
| Evaluating the three dimensions of a text's complexity allows you to determine its grade level appropriateness. The following approach allows you to do this with open source materials to build knowledge and apply it to texts in the future. | |
| Knowing the major work of the grade in grades K-8 supports teachers in determining if time is being spent on the right content in the classroom and to understand the connection between standards in the grade. | |
| Built from their extensive work with states and districts around streamlining assessment, Achieve has produced supporting materials that have successfully been used to engage teachers in the process. | Achieve's Student Assessment Inventory |
Train Educator Reviewers on the LASER rubrics
The materials here include open source assessments and completed corresponding LASER rubrics with ratings and rationale for each rating. Use these to norm on ratings consistency. Rubric rating guidance is included in the LASER rubrics.
LASER Rubrics
| Purpose | Links |
| --- | --- |
| Local Assessment Screener for Educator Reviewers (LASER) are based on the rubrics used in Syracuse to assess assessments. See below for examples. | |
ELA English Language Arts
Math
Please check back frequently as we'll add to and update these resources during our work with districts.
Browse similar resources:
You might also be interested in:
In partnership with the Walton Family Foundation, Education First developed a comprehensive "State of State...
Read more >

Design thinking — which encourages a focus on users and rapid experimentation — can help...
Read more >

In 2010, 46 states joined together in two different consortia (PARCC and Smarter Balanced) to create higher-quality,...
Read more >