Fewer and Better Local Assessments

A Toolkit for Educators
It's time for a more strategic approach to assessment. Schools, school districts and charter management organizations (CMOs) need to take a fresh look at what is measured: which assessments we give, when and why, and how the data are used. We need to use fewer assessments to accomplish multiple purposes and streamline the battery of tests we ask our students to take. To help educators improve teaching and to ensure that kids get and stay on track to succeed, every school system needs a clear, coherent and aligned system of high-quality assessments. A clear, coherent and aligned system of high-quality assessments has the fewest assessments possible, but still has multiple assessments, each with clearly defined and understood purposes and uses.
Education First assembled this toolkit to provide actionable, step-by-step guidance for school system leaders, based on our work 2014-2015 initiative with Syracuse City School District. Our playbook was built to accompany Achieve's 2014 Student Assessment Inventory for School Districts. The playbook gives clear and detailed directions for school system leaders on the steps they should take in the assessment streamlining process, offers lessons learned from our work in Syracuse, suggests common pitfalls to avoid and shares plug-and-play or adaptable tools and materials.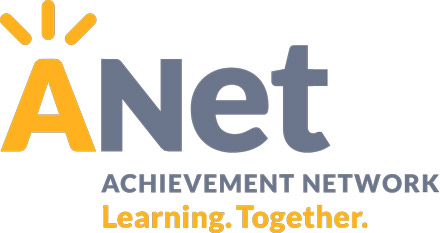 Together with Achievement Network (ANet), we've adapted the teacher assessment rubric first used in Syracuse into rubrics we're calling LASER: Local Assessment Screening Educator Rubrics. We also put together teacher training and other supporting materials, training materials for LASER and on the process of reviewing assessments, annotated scoring examples for LASER, and assessment literacy professional development materials.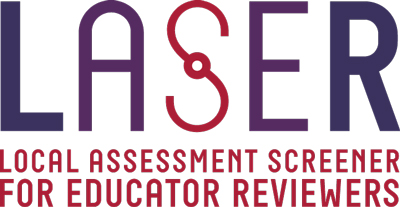 By undertaking the steps outlined in the playbook, using the LASER rubrics and adapting the plug-and-play tools, a school district will be well on its way to having a clear, coherent and aligned system of high-quality assessments. As a result, district leaders will be able to articulate the types of assessments it has and why, the purpose and frequency of those assessments and how the data from assessments support student learning.
How to Use this Toolkit
We believe the step-by-step instructions, teacher rubrics and plug-and-play tools gathered here can help school systems make tough choices about which tests to cut, which to improve, which to keep and which assessments to add where gaps exist. School districts can use the advice and tools to continuously improve their own planning and implementation, as well as to authentically engage teachers in district-wide assessment improvement.
The toolkit includes three major components:
Playbook
Fewer and Better Local Assessments: A Toolkit for Educators
Playbook
Playbook for Updating and Streamlining District Assessment Strategy: In five phases, a set of step-by-step directions and links to useful tools to guide a school district through the entire process of retooling assessment strategy and systems. The playbook includes guidance on what school district leaders need to do to successfully undertake an assessment system review; lessons learned from our work supporting assessment streamlining with Syracuse; and practical advice on common pitfalls and how to avoid them.
Plug and Play Tools
Fewer and Better Local Assessments: A Toolkit for Educators
Plug and Play Tools
Plug-and-Play Tools: These are designed to help busy school and district leaders so they don't have to start from scratch. Many tools are adapted from Achieve's work with states and districts, Education First's and ANet's work in Syracuse, states including Connecticut and Florida and leading organizations like Achievement First, the Council of Chief State School Officers and Student Achievement Partners. School system leaders can download and adapt these tools for their own use.
Browse similar resources:
You might also be interested in:
In partnership with the Walton Family Foundation, Education First developed a comprehensive "State of State...
Read more >

Design thinking — which encourages a focus on users and rapid experimentation — can help...
Read more >

In 2010, 46 states joined together in two different consortia (PARCC and Smarter Balanced) to create higher-quality,...
Read more >